Edit or add information to your profile and save changes. If no changes are needed, you may navigate away from this screen.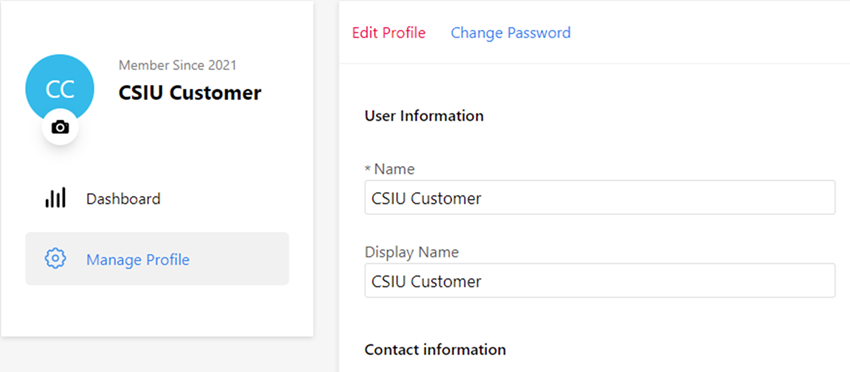 If you have any issues setting up your account, review the Problems section of this article for some common error messages when signing in: Help Center: Access the Help Center After Setting Up Your Account
If you reach out to CSIU about problems setting up your account, please include a screenshot of the issue or the exact wording of any messages that display.

See the bottom of this article for a link back to the Help Center: Introduction, Dates, and Training article.

Request

E

mail

I

nvitation



If you did not receive an email invitation, please contact us by email.

To set up your account, please include this information
in your email
: