Article Content vs. PDF Attachments



Not every article is structured the same way. The differences are mostly between the main categories, like FIS and SIS.

Article

Content



Some articles have usable content built into the article, like these Help Center trainings and many SIS articles. But some articles have minimal article text and refer you to an attached document. Other articles contain embedded videos.

Article with PDF Attachment



If you see a yellow banner with a message about the PDF file, you'll find the attached document by scrolling to the bottom of the article. The text in the article provides a short description of the attached file and lists the table of contents from the article to enhance search functionality.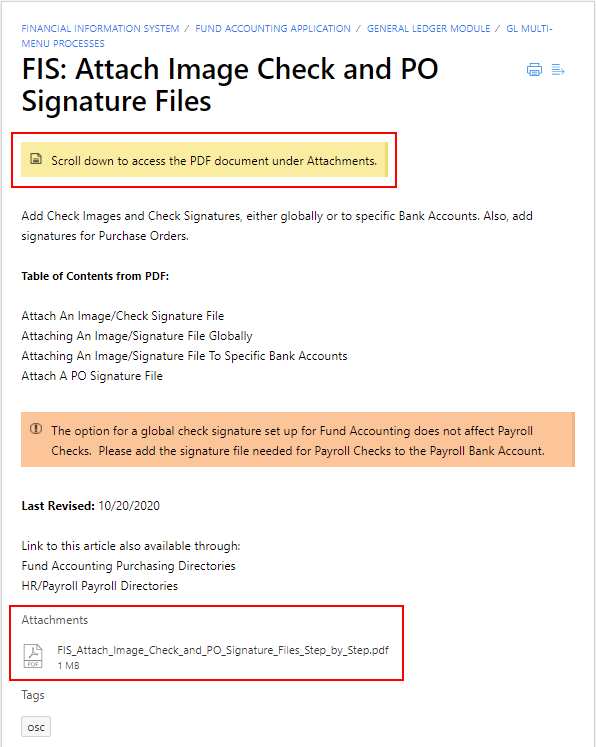 Click on any image to enlarge the view.



Attachment Functions:

To open the PDF, click on the title of the attachment.



To print the PDF, click on the printer icon.



To download the PDF, click on the download icon.




Article with Embedded Video



Some articles also have embedded video content. The video can be the focus of the article or added to supplement the text in the article.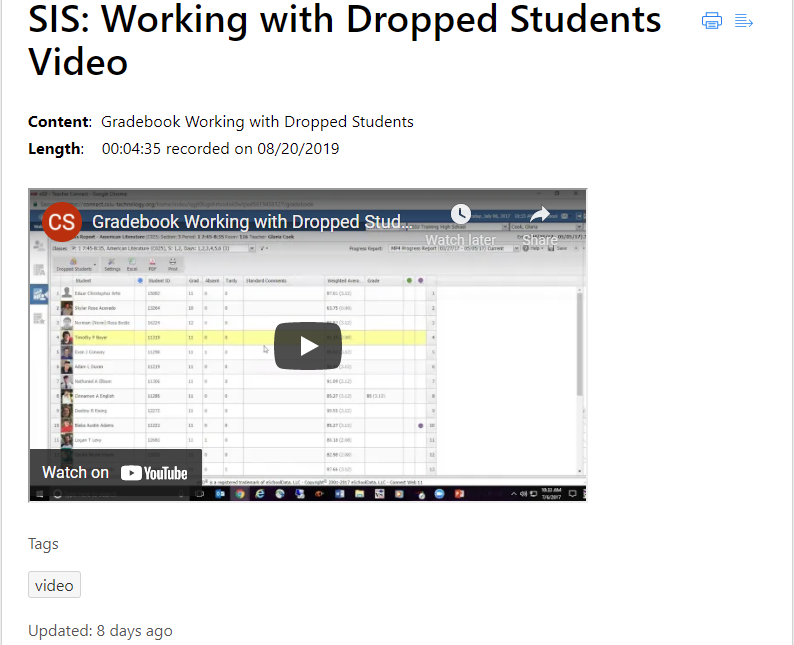 Use the Table of Contents for an Article



Articles with headings display a table of contents (TOC) on the right side under – On this page. The TOC will expand automatically as you move through the article. The heading you are viewing displays in red, as shown below. Click on the links to navigate to a certain part of the article.


Increase or Decrease the Size of the Article Text



You can increase the size of the text on the Help Center by changing the Zoom settings on your web browser.

PC
To increase: Hold the
Control
key and press the
+
(plus) key
To decrease: Hold the Control key and press the – (minus) key

Mac
To increase: Hold the
Command key and + (plus)
To decrease: Hold Command key and - (minus)

Increase the Size of the Images in Articles



Click on any image in an article to see a higher resolution version that offers more clarity.

Print Articles from the KB



You can print articles from the KB in addition to viewing the content online. This option prints what's in the article, not the contents of the attached PDF files.

Select the Printer icon to the left of the article title.


Print menu display: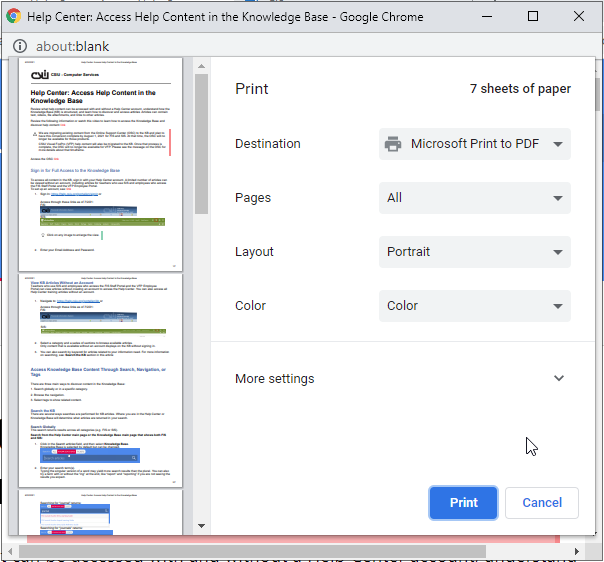 Related Articles